restaurants & Cafe
Upgrade your restaurant experience with menufi's digital tools.
MENUFI  is a modern, user-friendly online menu with all the tools you need to showcase your products to your customers. With menu creator app you can easily and immediately make changes and additions without any extra costs.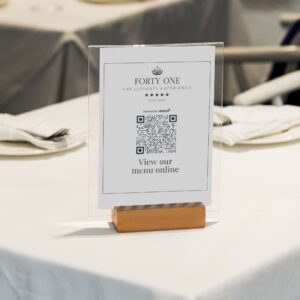 accessibility
The menu can be accessed in three different ways.

Managing your menu
With menuCreator you can easily and quickly make unlimited changes and additions. In addition, it includes useful tools to help you make your menu attractive and unique!

Special Dishes:
highlight your special dishes or drinks
Events:
inform your customers about upcoming events

Photos:
showcase your products by adding beautiful photos
Detailed descriptions:
describe the ingredients, mention any allergens, highlight the uniqueness of your products

Create combinations and suggestions:
recommend a wine to accompany a dish
Multilingual support:
Use the automatic translator and make your menu
multilingual

Five available layouts:
Choose the right one for your business
Advertisements:
Embed third party advertisements and earn extra money
The built-in ratings app in your menu:
gives the customer the possibility to anonymously evaluate your services through the menu
prompts the customer who gave a good review to do the same on other platforms like google
gives the unhappy customer the opportunity to explain to us what went wrong
gives the possibility to reply to a customer message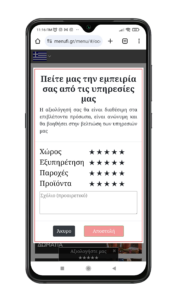 Discover the MENUFI touchscreen.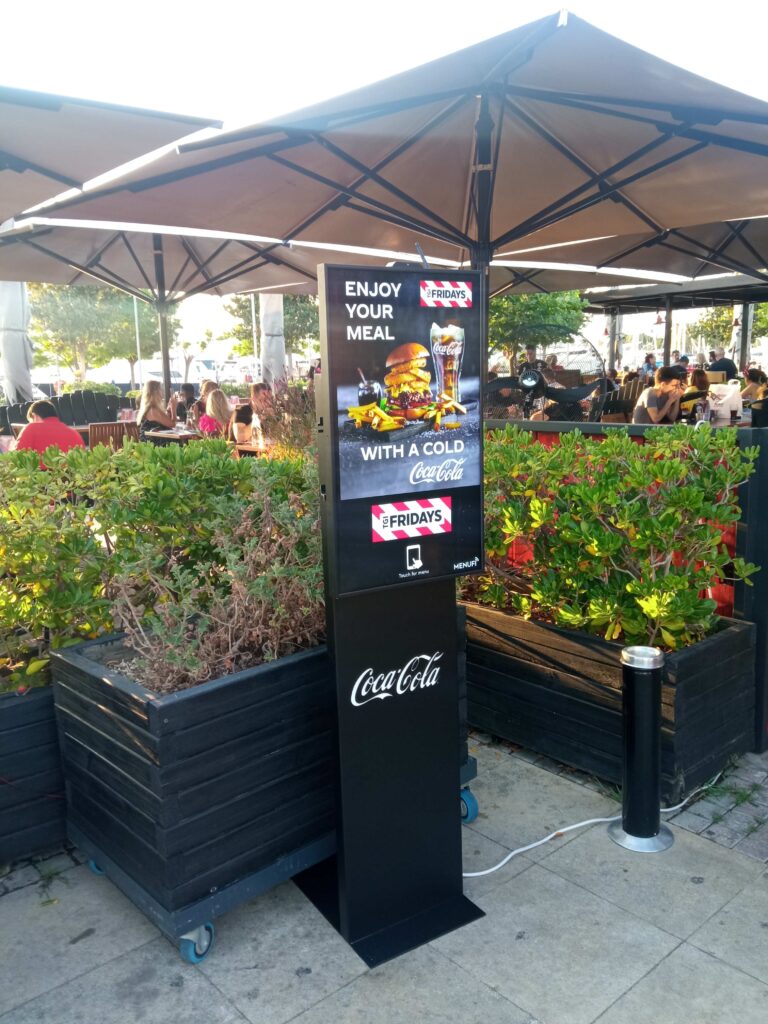 Alongside the qr menu, our elegant touchscreens are redefining the way restaurants interact with their customers, creating an interactive dining experience like no other.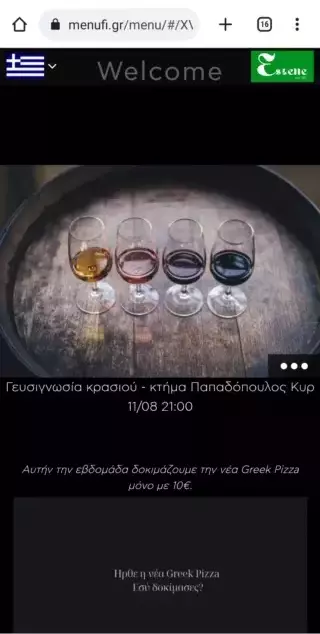 Seamless navigation
Our touch screens feature a user-friendly design. With just one touch, guests can explore a rich visual display of your delectable dishes and see the menu in their language. Say goodbye to traditional menu stands and welcome the digital elegance of the Menufi touch screen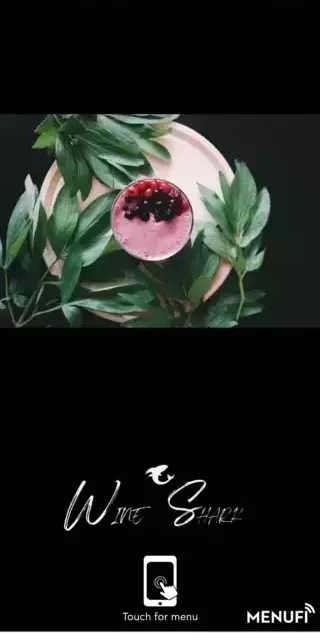 Slideshow
When idle, the touch screens come alive with a slideshow or video display of high-definition images of your dishes, catching the eye of passers-by, enticing customers to discover your menu.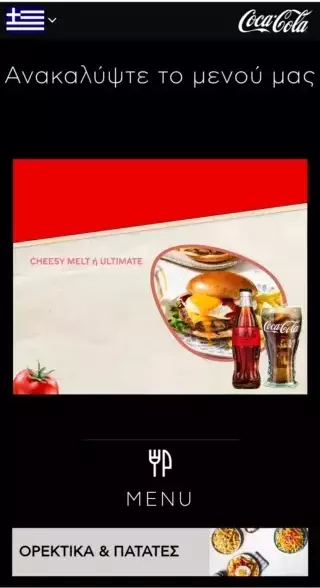 Incomparable promotional tool
Our touch screens offer a powerful promotion platform. You can view exclusive offers, sales and events. With one touch, guests can learn about tempting offers, encouraging them to indulge further and upgrade their dining experience.
Stay ahead in a fast-moving and competitive industry by adopting modern tools that will increase your sales and reduce your expenses.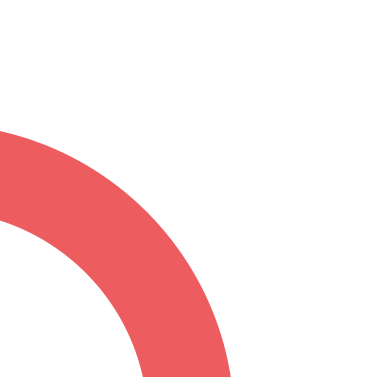 see the daily visits of the menu
embed social media links
promote new products on home screen banner
Please fill out the form and we will contact you shortly.
M. Chrisostomou 22, Nafplio
P.C. 21100
T: +30 2752181323

E: info@menufi.gr